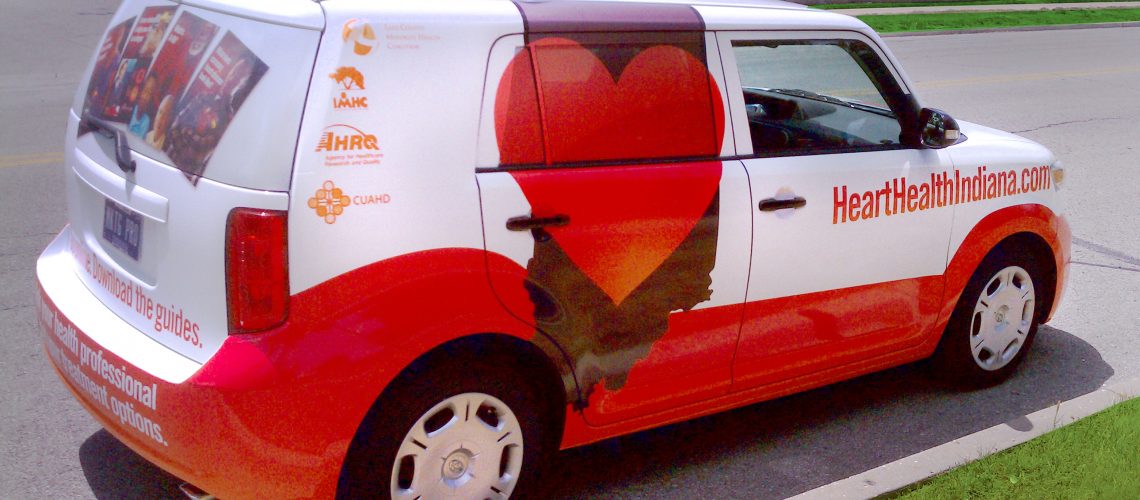 Objective
Our goal was to develop and implement a targeted marketing campaign that drives awareness and participation among African Americans in a minority heart health research study in Marion and Lake Counties of Indiana. Z Marketing Partners (ZMP) Multicultural was hired after an extensive search for an Indiana-based marketing agency experienced in marketing to minority target audiences.
The Heart Health Indiana initiative was funded through a two-year, $1.5 million grant from the Agency for Healthcare Research and Quality (AHRQ) and was established as a partnership between the Indiana Minority Health Coalition (IMHC) and the Purdue University Center on Poverty and Health Inequities. As one of 12 agencies within the U.S. Department of Health and Human Services, AHRQ supports research that helps people make more informed decisions and improves the quality of health care services.
Strategy
ZMP designed and developed the initiative's website www.HeartHealthIndiana.com which included a community blog, downloadable cards and reports on heart health, as well as a video series produced and directed by ZMP featuring two African American cardiologists in the ZMP health network. Social media was also deployed via Facebook to get the word out and drive traffic to the website.
A mobile marketing unit was created using the newly designed Heart Health Indiana logo as part of a custom designed vehicle wrap. The mobile unit served as a custom billboard when parked at festivals and health events. It was also further utilized by being driven in high traffic areas, so as to increase the number of impressions with people who were able to interact with the campaign and view the overall theme of Heart Health awareness.
To drive further awareness in the Gary and Indianapolis communities, ZMP designed and created a series of posters and postcard flyers to help drive traffic to the website. We also planned and executed radio and print media buys working with radio stations and minority multimedia companies that reached a high concentration of minorities around the state.
A strategic public relations program was also implemented culminating in dual press conferences in both Gary and Indianapolis. Each event was successful and very well received resulting in story placements in the Gary Post-Tribune and Times of Northwest Indiana newspapers, as well as the NPR station affiliate for Northwest Indiana and a Lakeshore public television newscast. Channels 6 and 59 covered the press conference in Indianapolis to kick off the campaign.
Results
More than 500 local residents participated in the Heart Health Indiana survey, which found low awareness of key topics like cholesterol as an indicator for heart health. The survey found patients were hungry for accurate, easy to understand information and enabled Purdue to continue with its studies on health disparities and how they affect minorities in the community.