Meet our Highly Qualified and Motivated Team Members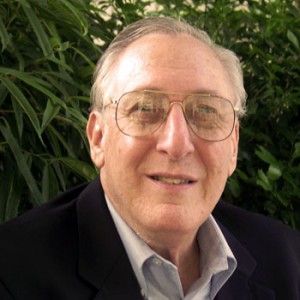 Chairman / CEO
What can we say about Allan? Been there, done that, has the t-shirt. A living legend in the PR/Marketing world who has worked with the biggest and best brands around. He lives and breathes Advertising/Marketing.
There's no college degree available that could give us the same amount of Advertising/Marketing knowledge that Allan has taught us. He is our edge over the competition.
He's our Godfather Yoda.
1-317-554-6204
VP Of Brand Strategy
Marisa is a seasoned marketing communications professional who delivers our strategic planning, program management, brand stewardship, agency/vendor management, research design/coordination, and leadership of integrated marketing communications efforts. She's take the bull by the horns, and put him to work for you.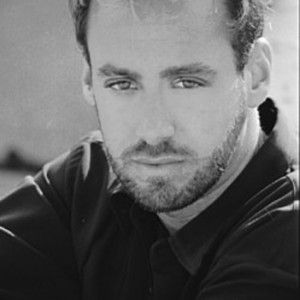 Director Of Digital Media
Stephen Marshall Zukerman is a multimedia professional and a social entrepreneur. His belief is that a good story well told has the power to inspire and create social change, and can truly make a difference in how one sees the world. Whether it's a documentary film, commercial spot, or other form of media, Steve's goal is to tell compelling, entertaining stories that also create an awareness of the real issues that shape our lives. Steve creates works that celebrate the triumph of the human spirit, and the unmistakable power of sheer will and determination.
Steve teams with social sector organizations, non-profits and corporations who are committed to creating an open forum for discussion and education, and who are interested in offering specific ways for audience members to get involved. These include action kits, screening programs, educational curriculums and classes, seminars, panels and other activities that become ongoing "legacy" programs, continuously updated and revised to continue beyond theatrical, DVD and/or television windows.
To date, Steve has developed active, working relationships with a number of clients, ranging from high profile companies such as FOX Television, ABC, CBS, NBC, Bravo, Columbia Tri-Star, AMC Channel, MTV, Sony Pictures, Comedy Central, Nike, The Speed Channel, and the Oprah Winfrey Network…to local institutions and non-profit organizations such as the Habitat For Humanity, The Fuller Center For Housing, Indiana War Memorial Foundation, Indiana Minority Health Coalition, and most recently The Breast Health and Healing Foundation.
Steve's goal of developing a premier production company and "attention" agency is quickly becoming a reality through the release of his newest production, the documentary film One Moment, One Million Lives, which chronicles the life of Millard Dean Fuller, founder of Habitat For Humanity and The Fuller Center For Housing.
Steve is also now currently in production on the groundbreaking film "The Pink Virus", working with Dr. Kathleen Ruddy, Director of The Breast Health and Healing Foundation, regarding the history of Breast Cancer, and a new vaccine that has been developed to eradicate it in its deadliest form. As of recently, the prestigious Clinton Global Initiative, has lent its official support.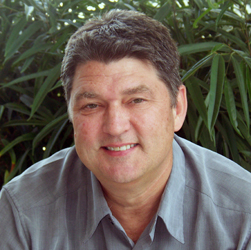 Creative Director
Rich Lunseth leads the Creative Department at ZMP with one simple philosophy: always make the client look good. He knows successful marketing communications is grounded in the importance of immersing himself in his client's business and their marketplace business through primary and secondary research. Whether working on a print ad, television commercial, brochure, menu, POP, website, social media or any other tactic, Rich strives for the unique, the bold, the stunning and the appropriate solution that will make an impact and lead to measurable results.
Before joining ZMP, Rich worked eight years in Chicago for Gams Communications where he earned his stripes creating restaurant and bar concepts for resort properties and O'hare Airport for Carson International, a food service division of Carson Pirie Scott & Co. Rich moved to Indianapolis in 1987 and landed at CRE Marcom to work on a wide variety of business to business and consumer accounts including Maple Leaf Farms and Peter's Restaurants. In 1999, Rich went to Pearson McMahon Fletcher England where he worked on regional and national accounts such as Ball State University, Tire Barn, J.D. Byrider and hhgregg, the largest account in the agency.
Director Of Multicultural
Troy Julian Gipson is currently Executive Director of Multicultural & Entertainment Marketing for Z Marketing Partners Advertising Agency. He specializes in Multi-Cultural Advertising, Marketing, Events and Social Media campaigns. He has worked with celebrities and athletes in Music, Film, Sports & Fashion to procure endorsements, produce events and create additional revenue streams.
He is also a proud member of the Recording Academy, and Grammy Foundation.
Director of Public Relations
A respected public relations counselor and former journalist, David's experience spans more than 28 years as a trusted advisor to the clients he represents.
As it regards the restaurant business, David possesses a strong track record for generating measurable results involving a variety of PR projects (including special events and crisis communications) for clients such as Spaghetti Warehouse, Stir Crazy Fresh Asian Grill, Flat Top Grill, Penn Station East Coast Subs, Tijuana Flats and MCL Restaurant and Bakery. His experience also includes a great deal of work with Heaven Hill Distilleries involving product introductions, tastings and other special events – both on- and off-premise (in the U.S. and abroad).
Currently, David serves as the Director of Public Relations at ZMP. He understands very well the inner workings of a newsroom and the best approach for placing stories and generating news media coverage featuring his clients. His clients have been featured on a variety of national network programs on CBS, ABC, Food Network and ESPN, as well as publications such as GQ Magazine, The New York Times Weekend Magazine and USA TODAY.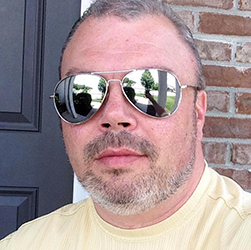 Director of ZMP Foodservice and Retail Development
With over two decades in the food and beverage category, Bill Church has become known as not only an operations expert, but as a marketing pro as well. In his position with ZMP, he leads our retail development initiative, assisting clients with evaluating business models, brand development, and implementing effective systems to help businesses achieve their growth goals.
Bill has direct retail experience, having owned his own bar and restaurant, as well as working with established restaurants and chains in management positions. In addition, he has significant experience within the convenience store industry where Bill created programs to drive foot traffic into convenient stores that otherwise would complete the fuel purchase with payment at the pump. Bill additionally has extensive experience in the field of Franchising as he has held top level management positions as a Franchisor in addition to being a Franchisee of several quick serve concepts. He has had much exposure to the retail beverage business through family members who have held significant positions in liquor distribution and soft drink marketing and sales.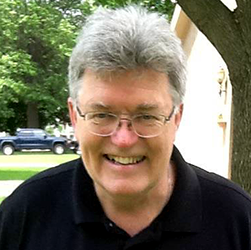 Media Director
Rick Doyle brings over 35 years of media knowledge and expertise to the agency. Rick's background includes both traditional and interactive media at all levels of deployment in local, statewide, regional and national media.
Over his career, Rick has managed media for numerous retail accounts including Wendy's, Stir CrazyFresh Asian Grill, the Spaghetti Warehouse, Flat Top Grill, MCL Cafeteria & Bakery and Sakana of Tokyo. He has also worked on numerous other retail accounts including Auto Nation, the largest retailer of new cars and trucks in the world, and Shell Oil, one of the largest retailers of gasoline in the United States. Throughout his career Rick has continued to expand his knowledge of media including online, mobile and social platforms. He currently manages the social media and search programs for all ZMP clients.
Previously Rick created integrated media programs for American Express, Bristol-Myers Squibb, Sprint, Johnson & Johnson and numerous other New York based clients. His resume includes stints at major global agencies including J Walter Thompson, Young & Rubicam, and Ogilvy & Mather and major national retail agencies including Campbell-Ewald and Zimmerman. He also worked at About.com and 24/7 Real Media, where he learned the digital space from the inside out.