Meet our Leadership Team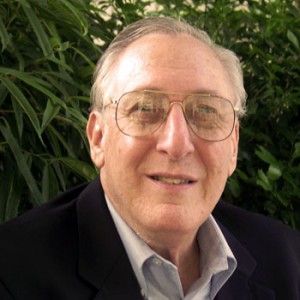 Strategic Advisor, Managing Director
Allan serves as Strategic Advisor/Managing Director of Z Marketing Partners, formerly MZD Advertising which he joined in 1965. He has served a diverse group of clients, including Aercon, Boston Scientific, The Indiana State Fair, Papa John's Pizza, and many, many others. He possesses a strong, practical working knowledge of many industries. Allan is well versed in sales promotion, direct sales, and local marketing. He is regarded by his peers as an expert in restaurant marketing and has been featured in numerous national publications. Allan has broad experience in gaming marketing through his account and creative management of the Majestic Star Casino and the Hoosier Lottery, playing a significant role in launching, establishing and building the Lottery's brand and success throughout the state.
With over 50 years of restaurant marketing and operations management experience, Allan also serves as Strategic Advisor of The Restaurant Marketing Department (TRMD) which is a division of Z Marketing Partners. He has developed high-level marketing strategies for more than 20 restaurant concepts including Burger Chef, Chi Chi's, Pizza Hut and Papa John's. He has been a franchisee within the Papa John's system since 1997 and served on the parent company's Franchise Advisory Council for three years. Allan also leads TRMD Franchising, a group that helps emerging restaurant concepts franchise.
Within the Indianapolis community, Allan has been involved on the boards of the
 Greater Indianapolis Progress Committee, Indiana Sports Corporation, 
 Indianapolis Parks Foundation, Keep Indianapolis Beautiful, NOAH, and Fuller Center for Housing / Central Indiana Chapter.
In 1997, the Indiana Federation of Advertising Agencies presented him with the "Legend in Advertising" award. His passion for idea generation and creative thinking make him a highly sought after marketing advisor to many clients who seek his wisdom and guidance on a multitude of marketing topics.
VP Of Brand Strategy
Marisa is a seasoned marketing communications professional who directs our strategic planning, brand development, and account management efforts. Her leadership and stewardship of all types of integrated marketing communications programs have resulted in high impact and effective programs for our clients.
With over 25 years of experience, Marisa has developed branding and integrated marketing communications programs that target consumer and business audiences within a variety of industries—from restaurant/retail and telecommunications to healthcare and technology.
Her skills have been honed through work with top marketing agencies and creative boutiques in San Francisco, Los Angeles, Chicago and Indianapolis. Client partnerships have included AT&T Wireless, Bridgestone Americas, Spaghetti Warehouse, MCL Restaurant & Bakery, Stir Crazy Fresh Asian Grill, Oracle Corporation and Hewlett Packard.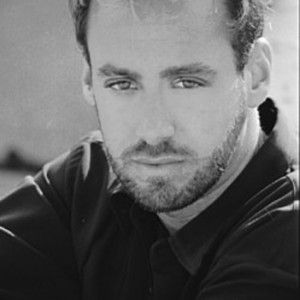 Director Of Digital Media
Steve is a multimedia professional and social entrepreneur. He has lived in Los Angeles since 1996 working as an award-winning director, producer, writer, cinematographer, and editor on numerous restaurant themed projects that include the hit Fox Network TV show, "Hell's Kitchen", and The Food Network's "Restaurant Stakeout".
He has concepted, created, deployed, and managed digital and social media content for 138 franchise restaurant locations across 6 states, for brands including Papa John's, Hardee's, Spaghetti Warehouse, Indy-based MCL Restaurant and Bakery, as well as the premiere California longboard skateboard brand LeanBoard.
Through his production company Soapbox, and in partnership with Books That Cook Publishing, Steve has produced TV spots and web content profiling numerous restauranteurs that include TAPS Fish House & Brewery, Squealers Barbecue, Mirabelle, Rioja, Stir Crazy Fresh Asian Grill, Spaghetti Warehouse and MCL Restaurant and Bakery.