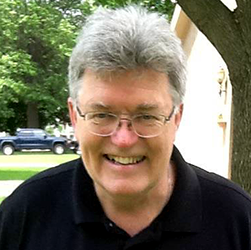 Rick Doyle brings over 35 years of media knowledge and expertise to the agency. Rick's background includes both traditional and interactive media at all levels of deployment in local, statewide, regional and national media.
Over his career, Rick has managed media for numerous retail accounts including Wendy's, Stir CrazyFresh Asian Grill, the Spaghetti Warehouse, Flat Top Grill, MCL Cafeteria & Bakery and Sakana of Tokyo. He has also worked on numerous other retail accounts including Auto Nation, the largest retailer of new cars and trucks in the world, and Shell Oil, one of the largest retailers of gasoline in the United States. Throughout his career Rick has continued to expand his knowledge of media including online, mobile and social platforms. He currently manages the social media and search programs for all ZMP clients.
Previously Rick created integrated media programs for American Express, Bristol-Myers Squibb, Sprint, Johnson & Johnson and numerous other New York based clients. His resume includes stints at major global agencies including J Walter Thompson, Young & Rubicam, and Ogilvy & Mather and major national retail agencies including Campbell-Ewald and Zimmerman. He also worked at About.com and 24/7 Real Media, where he learned the digital space from the inside out.