Our History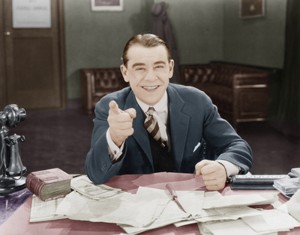 ZMP has a long history dating back to the early 1960's. Our name then was Ruben Advertising. Ruben was started by two brothers who were the sons of a German immigrant who settled inIndianapolis, Indiana. The Ruben brothers grew the agency over those years with a mix of various retail accounts, but really grew when they won the Arvin Industries account based in Columbus, Indiana. Arvin manufactured and sold nationally a varied line of consumer products including radios, televisions, and ironing tables. Additionally they won through a consultant a number of high profile Democratic political races, and in the mid-sixties brought that consultant aboard as an owner. The agency changed it's name to Ruben-Montgomery reflecting the ownership of Robert Montgomery. Montgomery later helped win one of the largest banks in Indiana, American Fletcher Bank which later became Bank One after a number of mergers. He also helped the agency win the Indianapolis Power & Light account, the largest utility in Indiana.
Allan Zukerman and Harry Davis joined the agency in the mid-60's also and headed up the Creative Department of Ruben-Montgomery, They both later became account executives as the agency grew even larger winning the regional bottler of Coca-Cola and the Burger Chef account. Harry handled the daily business of the Coca-Cola account while Zukerman took over the Burger Chef Account. More restaurants accounts were added to the agency roster including Pizza Hut, Steak and Shake and later Chi-Chi's. Zukerman headed up all those accounts. In the late 1970's the Ruben brothers sold the agency to a group headed up by Montgomery, Zukerman and Davis. And later the agency name was changed to Montgomery, Zukerman, Davis or MZD as people called it. The agency was the largest agency in Indiana for some 15 years. Later after the retirement of Montgomery and Davis, Zukerman formed a new agency named Z Marketing Partners reflecting the involvement of his daughter Marisa and his son Steve.
Are you interested in working with us?